I was having dinner at Fish & Co with my bunch of movie fanatic friends. Initally I wanted to order the traditional Fish & Chips but one of my friend helped me to order the New York Fish & Chips instead and when I tried to correct the order, the waitress highly recommended me to stick with it.
After trying it, I fell in Love with Fish & Co again and long to go back to try the New York Fish & Chips once more.
Consumed >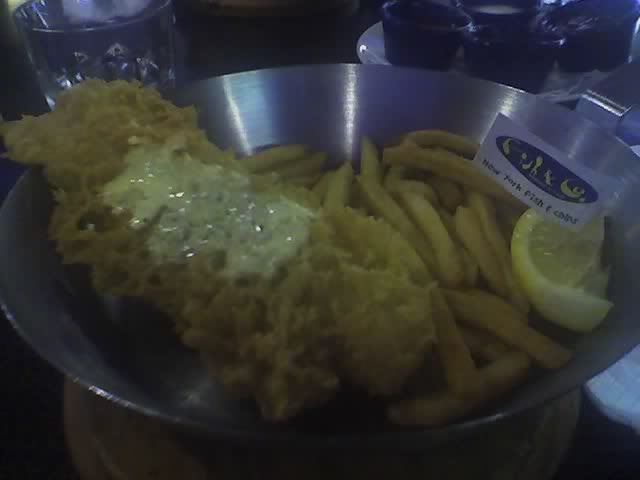 New York Fish & Chips
Goodies >
Oh boy, who would knew that Fish & Chips with generous Parmesan cheese stuffing taste so good. The Fish & Chips taste extra crispy on the outside and super yummy on the inside.
Yuckies >
The wait was a bit long. The queue before getting the seat and after ordering our meals, it felt that it took abit longer than usual. Plus Fish & Co price are not for everyday meal.
Cost >
$17.50 (Inl. GST and Service Charge)
Returning (?) >
Sure! if I got the money
Weblink >
www.fish&co.com