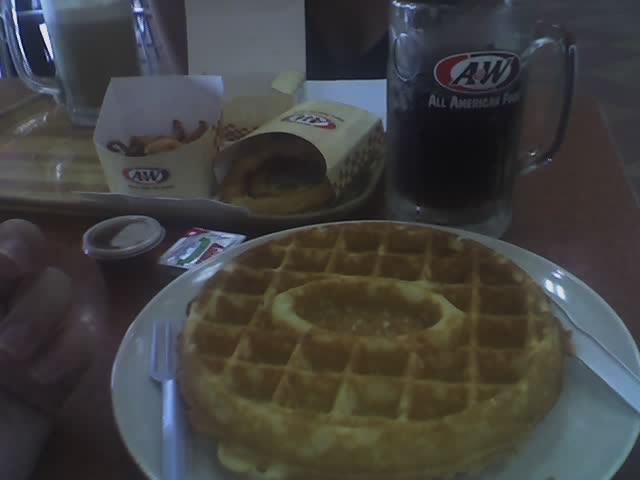 We left for our Up North trip very early in the morning ... so early that when we reached our usual A&W stopover, it was only 11am in the morning! Too darn early for Lunch and a bit late for Breakfast (which I didn't have any)
anyway, was about to order the usual A&W order and to my surprise, the "Corny" Dog machine spoiled (as told by the waitress that served me) so I changed to onion rings and have some sort of fish nuggets.
Well the Onion Rings was damn big, very hard to finish while the fish nuggets were quite okie, might try them again the next time.