Thanks to the Progress Package, I went and did it again. This time buying from both Yesasia (who is also having lower threshold of free shipping) & Ebay. The first Package that arrived was Yesasia!
was just on my way out when i saw the package on the dinning table!
gotto be the fattest parcel i ever received. couldn't wait and open the parcel while waiting at every traffic light. this time around, I am mass purchasing dvd, vcds and cd for my friends and we almost hit the normal minimum required amount for free shipping (rendering the special offer from Yesasia almost useless)

I got two items in this parcel .. one's a vcd of a Taiwan movie and another a Korean movie soundtrack.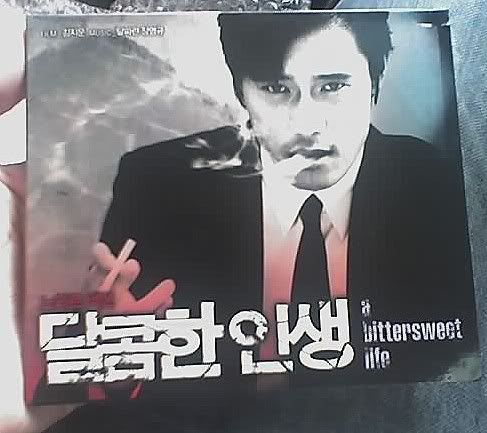 A Bittersweet Life soundtrack ... I was expecting it in a normal Cd plastic form but it turn out cardboard holder ... which was quite a pity cos it looked great but there was a dent on the top right hand corner.


I liked the "signed" postcards inside,


the interior art design and of cos the awesome soundtracks but the only thing that irked me was that dented cover ... even the interior is dented... argh ,, I am thinking of returning this back and ask for another one.