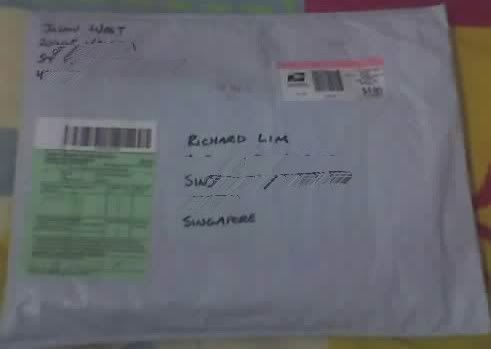 My Third Online Dvd Purchase and this time round, I am trying out the Ebay and Vpost combo ...
The thing was that I saw a special Limited Ed Slipcase for Usual Suspects Special Ed Dvd (limited to it's initial run) at the Imports Forum (a gathering place for folks who are crazy about Japanese/Korean and what other limited ed Dvd). The slipcase look too blood cool (see picture below) and since my dvd cover had been torn (by my own stupid actions), I been thinking of getting a replacement for quite some time. So why not get both the limited ed slipcase and a new dvd cover!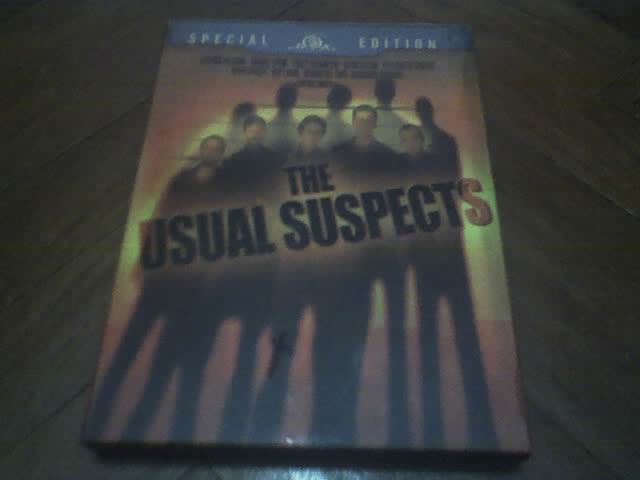 So I drop by Ebay and lucky there were a few folks there auctioning off their limited ed slipcase cover Usual Suspects Special Dvd (recently I checked there wasnt any more). So finger itchy and decided to bid for it.
The problem was that the seller only shipped to USA so I thought of trying out Vpostusa, a Singapore post officer service provider that helps folks like me to get item from USA. The problem was that it wasn't cheap. Heck it was even more expensive than the DDD online DVd retail that I bought a couple of months ago.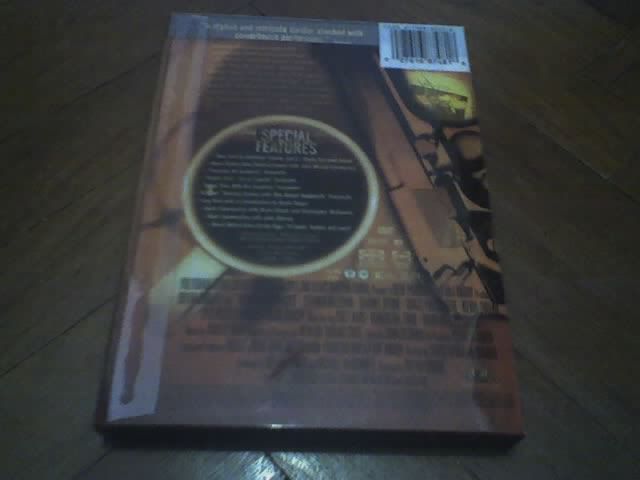 to maximize my losses (or minimize it, that depend on how you look at it), I got Denise's ID to start a new vpost account so that I can enjoy a new user discount (my own account was old and I didnt used it as it was way cheaper to use the retail seller's shipping) , then bided and won a few more items to spread the shipping cost of Vpost.
and Guess what ?
I had a strange feeling today before I went for my jog and went to open the letterbox. Inside the letterbox, I found a parcel for this Usual Suspects Limited Ed Dvd! After giving specific instructions and the exact shipping amount to the seller for a US shipment, he actually send it to me.
I don't think he realized it until after he send the item and I emailed him, asking why it took so long to reach the Vpost USA address. He gave me a rather unfriendly reply which I was so tempted to blast back but didn't and today I understand why.
I was tempted to pay him the extra he fork out to send the item to me but since 1. he didnt follow my instructions, 2. he wasn't that nice in his reply and 3. I actually had gotten other items to spread the Vpost shipping cost, so nah the hell with him.
Anyway I left him a good ratings but I don't expect that he will leave any for me.