Monday Night and no where to go makan except the same old places so I suggested Old Airport Rd since after going thru local food websites, Old Airport Rd Keep popping up. And since we were at my cousin new place yesterday, I been thinking of the hawker centre beside his place ...
shouldnt have visited on Monday as most of the stalls are closed ... only left with very few good ones
the best part was that I found this Western food stall
Consumed >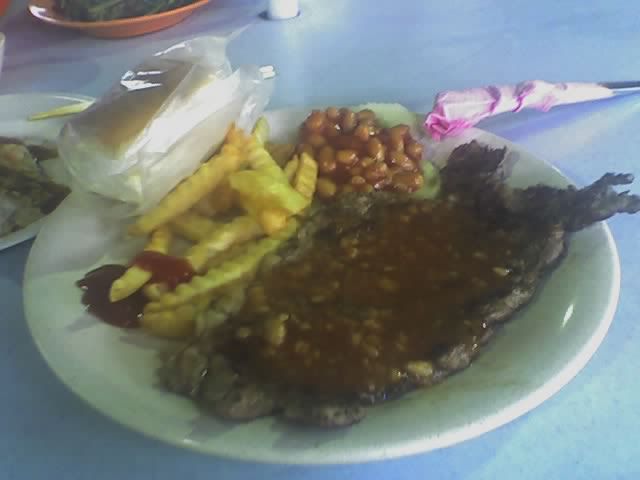 Beef Steak
Goodies >
Superb Garlic Beef Steak Sauce
Yuckies >
Not enough sauce to spread around! Didn't know what dishes are they famous for except for Chicken Chop which I don't really like.
Cost >
$6 for 1 plate of Beef Steak
Returning (?) >
oh yeah !
Weblink >
sbestfood.com's website for Western BBQ