This Year Reunion Dinner was at a Golf Club near the west coast, the 8.30pm shift.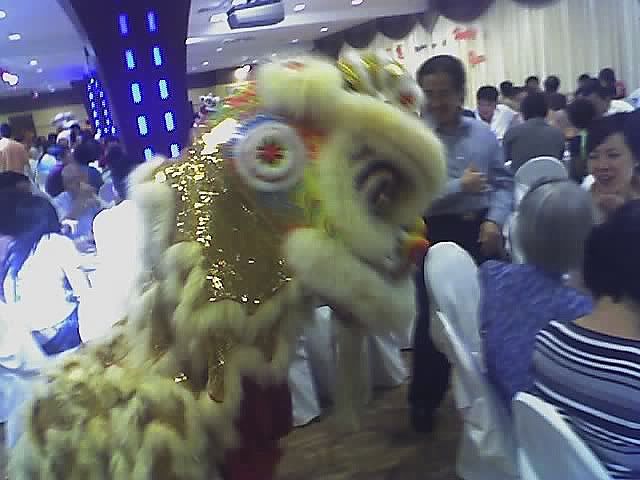 The Dinner had a impressive start! We were going to have Lion Dance performance and as we were seating by the entrance, we were greeted almost immediately by the Lions! Must be a sign of GOOD LUCK for my Mom!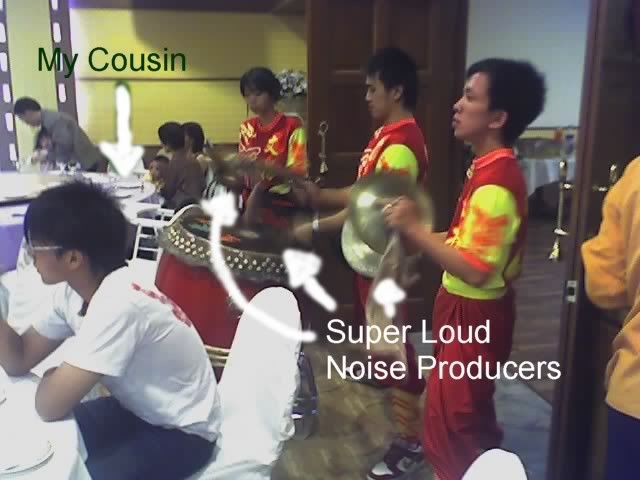 But our luck changed quickly as the drum and cymbals are placed right beside us! It was Loud and a few of us left the table so that our ears won't go deaf (except my cousin who sat there during the whole performance). If it was for a few mins, it was still all right but the performance lasted 15 mins and the table beside us was equally pissed at the program. Did the usual Singaporean thingy but alas it was only done at the end of the performance ... sigh but I wonder no one else from the 6pm shift complained about it meh ? such a dumb idea to have the drum and cymbals right beside your customers table ... dont thinky we will have another CNY dinner there!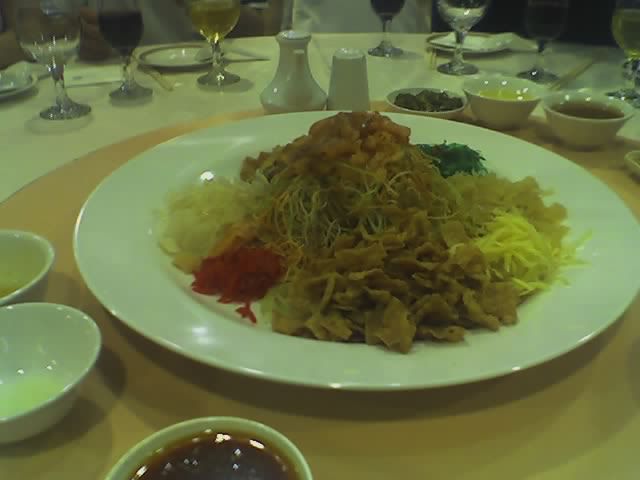 Right after the racket was over, we get to eat my favourite dish of CNY ! Yu Sheng!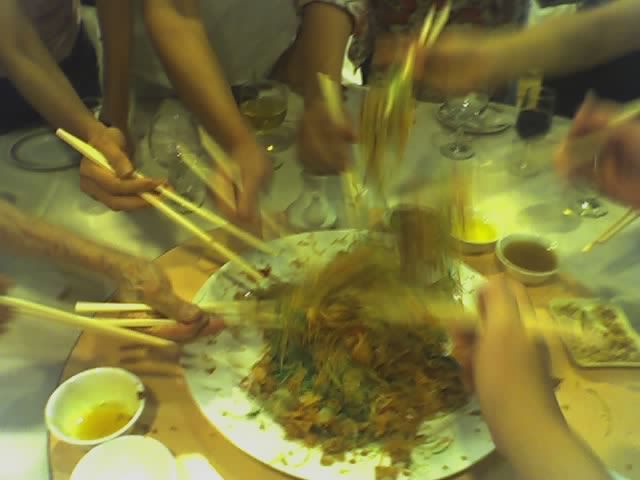 LOH HEI ! (First OF COS!) I wonder how many time I can have this dish this CNY!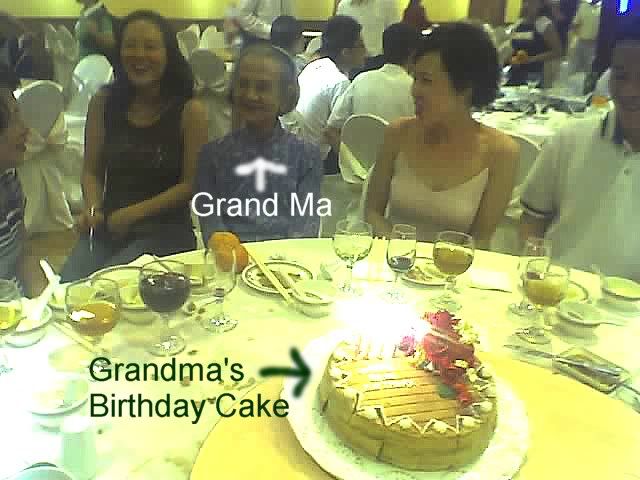 Also my Grandma birthday celebration today!