Was around the Serangoon area at around 4pm and had a sudden craving for Kuay Teow... so head down to the Serangoon Garden Market (beside Chomp Chomp). The Queue was relatively short and to my surprise, they are willing to take my special order which many other reputable Kuay Teow stores would reject me out right. The Char Kuay Teow with the special blend of sea food and egg just melt in my mouth and before I finish my plate, I wanted another.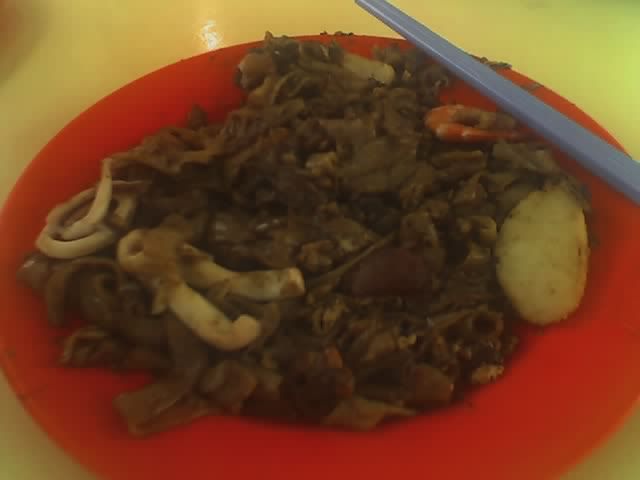 Char Kuay Teow
Goodies > For a shop that's so popular, I was surprised that the lady agreed to cook my special order of no Beansprouts. And when I realized they were going to cook my order with new Kuay Teow, I pushed my luck and ask for Kuay Teow only (nope I dont like the thick yellow noodles) which they agreed without any fuss! That for me was classy service for a top notch food!
Yuckies > The Wait
Cost > $2, $3 (incl: Prawns and Squids) & $4
Returning (?) > Cant Wait!
Weblink >