I never been to a River Hong Bao before or as far I can remember, I never been to one before. So today is the first time and the whole thing was kinda not-happening. Not much diff from a pasar malam to me leh except it's done beside the Singapore River and during the CNY period.
The first thing I saw was a Fat Humongous Artist peddling her VCDS (or DVds, i am not sure, didnt really go near to see what she was selling). I saw her once on a Taiwan Variety show before and now it was quite a sad sight actually, she was seating there, wearing shining purple dress that revealing too much flesh than required and trying to cajole passerby to buy whatever she was selling. It was like a freak show. How did an artist like her get so low?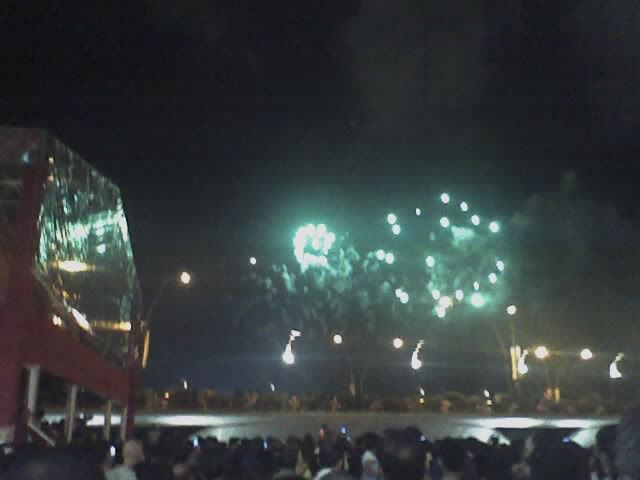 anyway the highlight of this trip to River Hong Bao gotto be the fireworks : )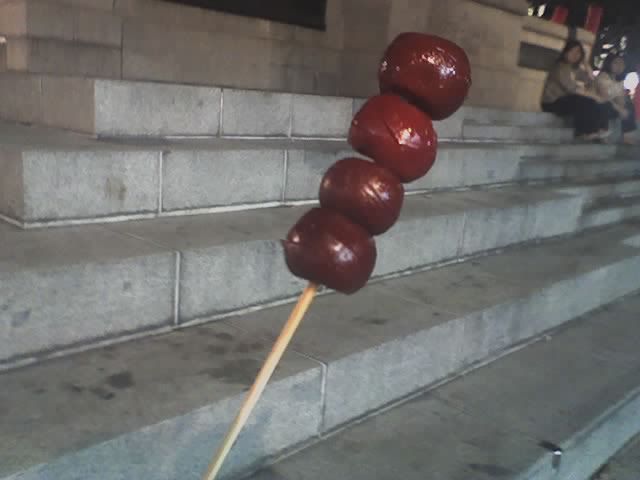 and while walking back, I came across the "Pin Tang Hu Lu", U know those U see in Wuxia movies where kids loved to buy it! they even have a recorded tape playing nearby that mention that.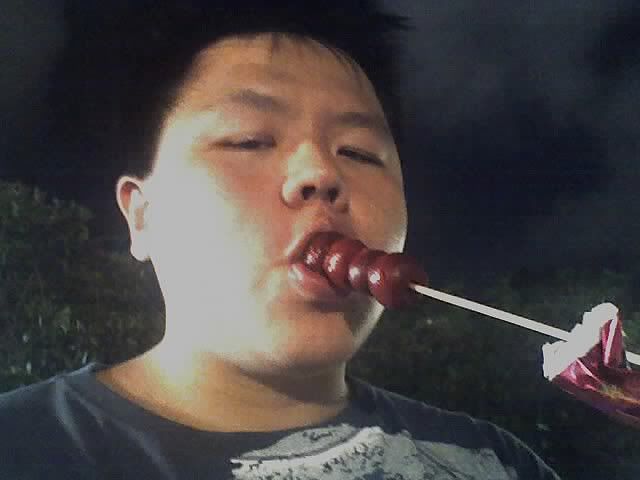 It tasted like those preserved fruits U get during Chinese New Year. It's sweet and sour taste and too many seeds in it. only $1 so can try la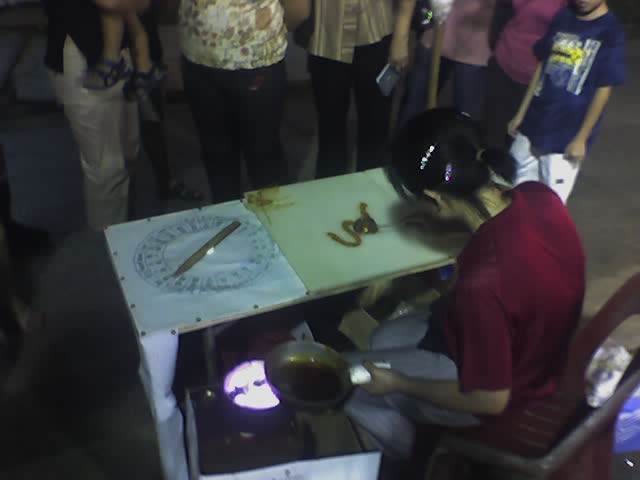 the last interesting thing we saw before we left was this lady above making candy sweets with shape of butterfly , dragon and many more. Folks who are interested, pay $3 and U can have a spin to see which shape u get : ) if u dont like it , pay double the price and U can get whatever design u want