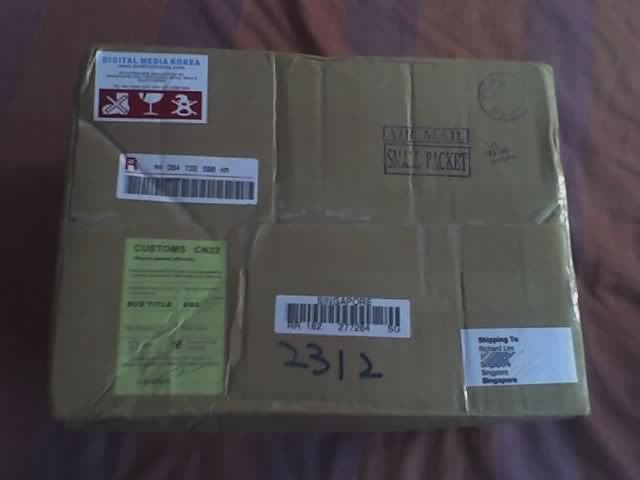 the arrival of my Korean Dvds ! and to think I almost missed it ! The Postman rang the doorbell once but i was still too sleepy to be care about it ... "No way man, It's too Early"
Lucky Denise came to my place and rang the bell over and over again until I had to open the door for her. Before I reach the door, I saw a white slip of paper that had been slipped in and at that Moment I knew It gotto to be the Dvd package !
Heng heng ah, the postman only left to the next block in my estate and I was able to collect my Dvd package from him! Or I have to wait until tomorrow then i can collect it from the post office... Phew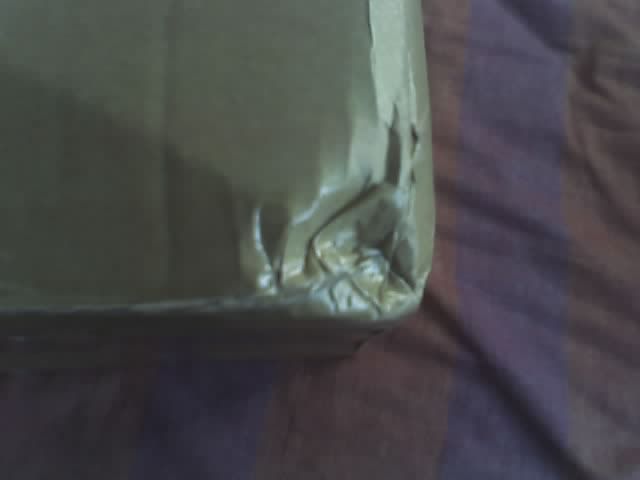 The box that contains my dvd was quite bang up ... was worried for a while but once I opened it, all my worries are gone : ) all 3 dvds are wrapped in a nice bubble wrap and they were in Great Condition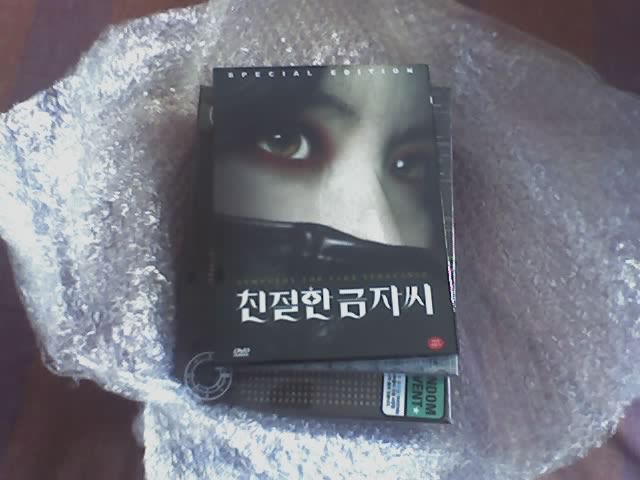 The First Dvd that I saw was Sympathy For Lady Vengeance : ) everything as I expected it to be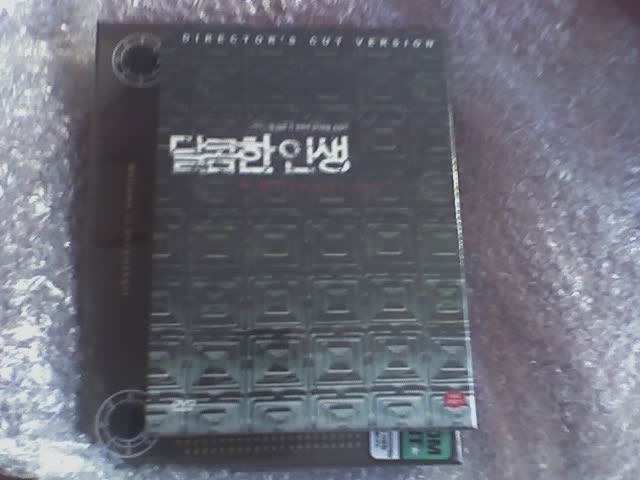 the Next one was A Bittersweet Life ... the outer casing is made of matt surface and the inter casing is made up of glossy surface ... felt kinda weird specially this is a restock item ... gotto ask the other folks who got this if it's the same for them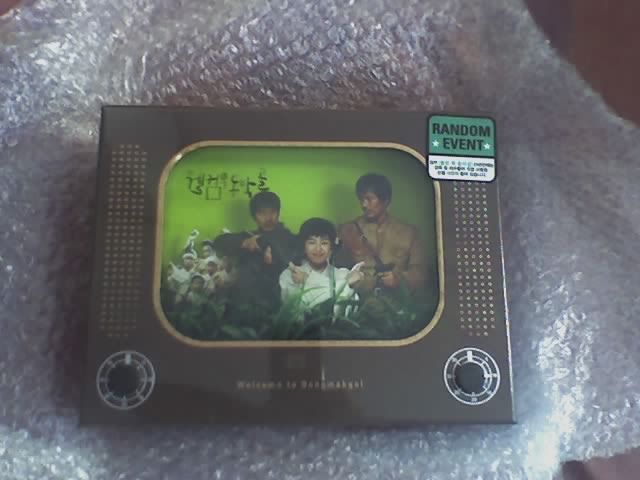 The last and most Grand Dvd packaging I received so far would be Welcome to Dongmakgol : ) a TV box set which contains lots of goodie : ) include one that U will see below : )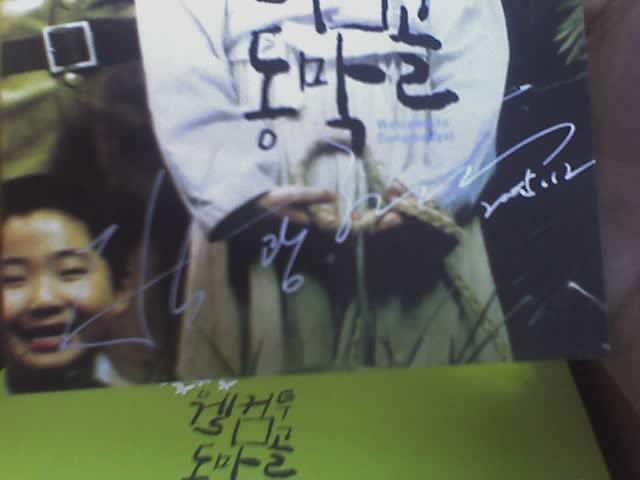 Yup it's a card that signed by someone : ) hehehe hope it was signed by someone who had a major role in this film : ) hehehe anyway i post this pic up on other forum and see if anyone can figure out who signed it ...