Was out visiting with Denise Family and I was having a hard time catching up with Denise's Dad car (I am one who don't like to speed). We were leaving the West Coast Stop and heading towards Hougang Ave 4, traveling by CTE.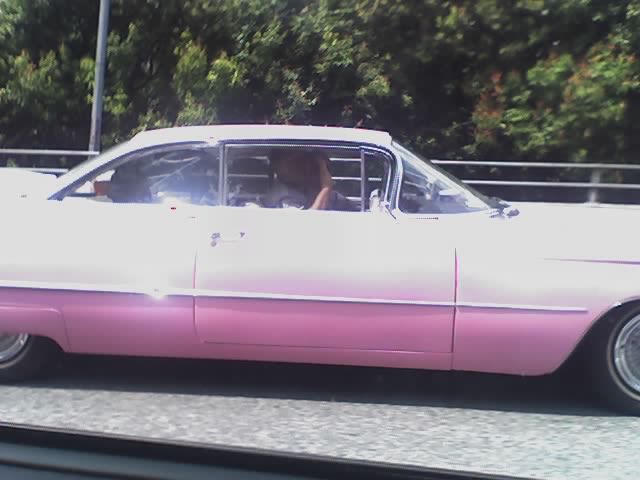 We were lagging behind and when we spotted a pink Cadillac, we forgot everything about the car in front. When we were reaching the Hougang exit, we decided to call the car that was supposed to lead us and it turned out that they went by PIE!
Which I thought was quite strange and got a feeling that my group will reach before them. So by remembering the trip last CNY and the vague description of the address we reached there 5 to 10 mins earlier.
I dont understand why people can travel without knowing the address! I for one would prefer to be given the address instead of the direction of how to get there.